I can almost forget the shit-show that was Terminator Salvation (Hey, I can appreciate summer blockbusters too!) every time that I watch Christian Bale in American Psycho. Bale is so good in this film, a bit over the top yes; but it works so well. I've read Bret Easton Ellis' novel and after seeing this film I can't imagine anyone else playing Patrick Bateman. Well, maybe Tom Cruise; but then technically that wouldn't be considered acting…
If you strip away the violence and misogyny, American Psycho is a black comedy of errors due to the stress of keeping up appearances and wanting to fit in. Patrick Bateman's need to be respected and admired by his colleagues is so transparent: through the L'Occitane face mask he peels, or the Knoll Barcelona chairs and Robert Longo in his minimalist living room, to the "bone" colored business cards, and the wine blood stained Cerruti sheets. And set against the backdrop of the 80s excess, his insecurities are heightened to catastrophic levels causing him to kill. This is a pretty extreme case of social anxiety.
Director Mary Harron (Yes, a woman.) brings Ellis' cold world of consumerism and wealth to life in the same way that director Marek Kanievska did with a detached Los Angeles in Less Than Zero. The look of the film is sterile and clean, only to be made dirty by Bateman's thoughtless crimes. Yet no one suspects him because he is just like them. He could be almost anyone: Your friend, your coworker, the guy you see buying bottle service at Apotheke. You never know; But if you notice him continually leaving to "return some videotapes" you may want to be a little concerned.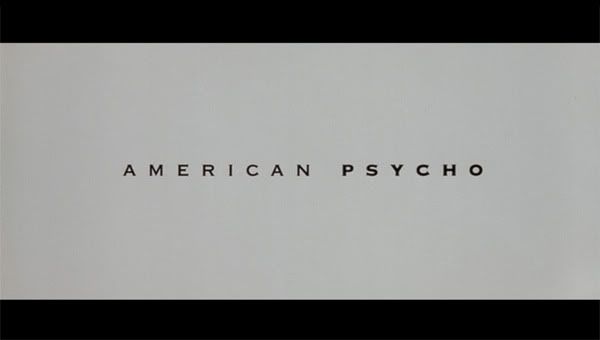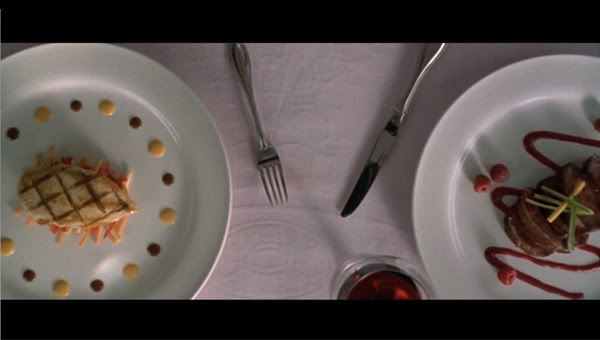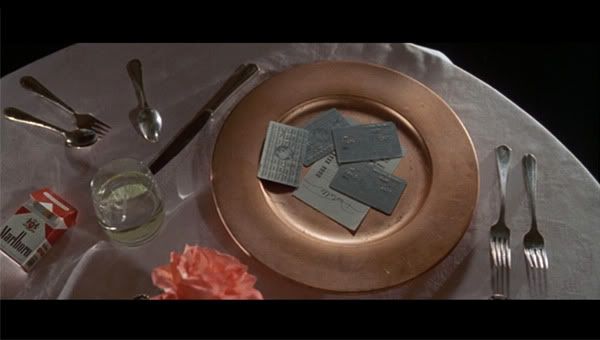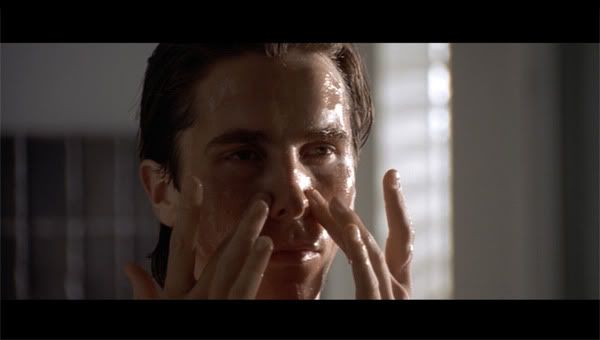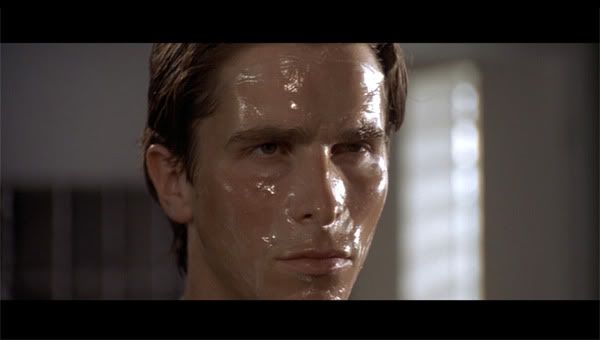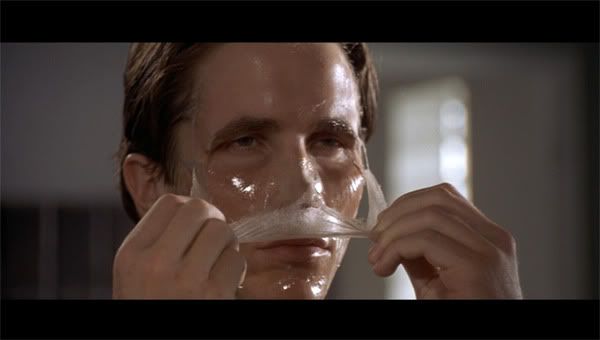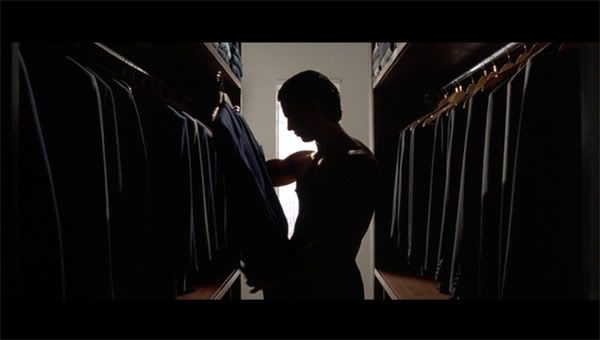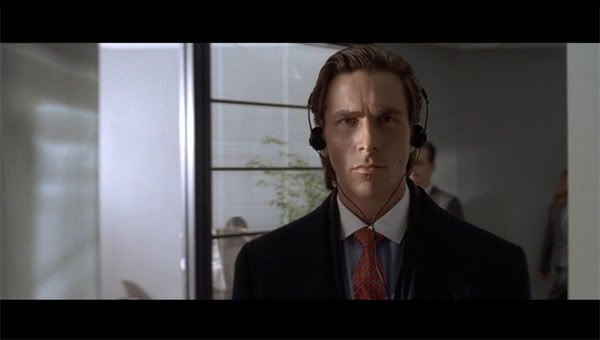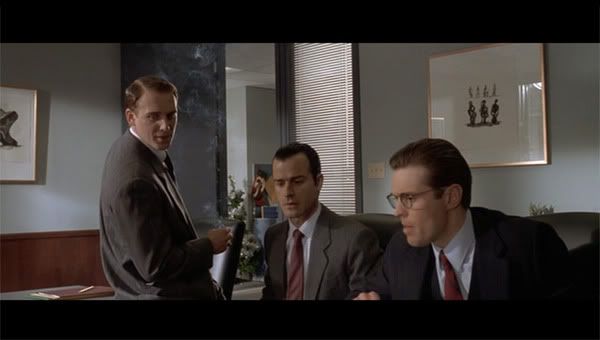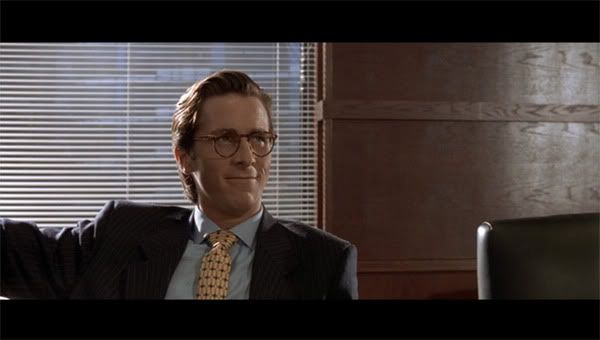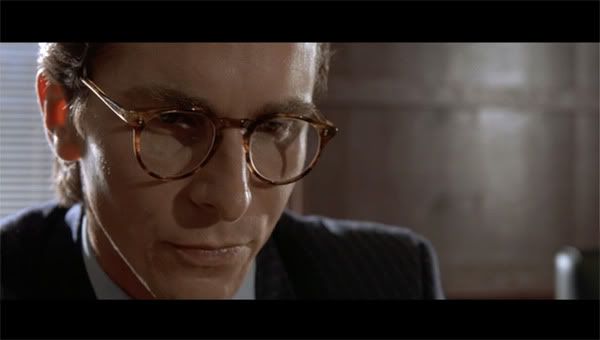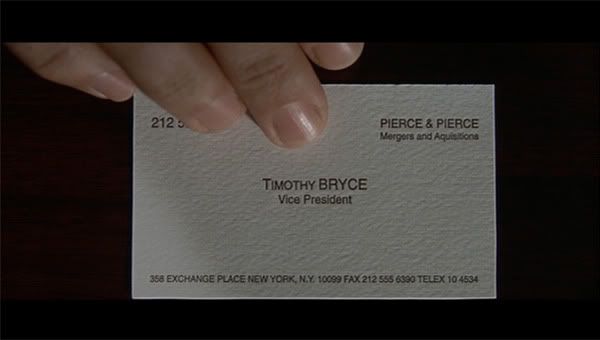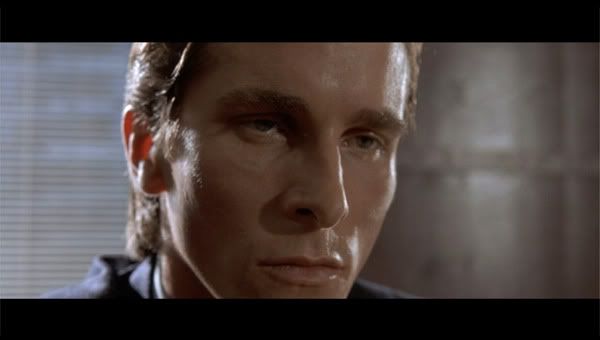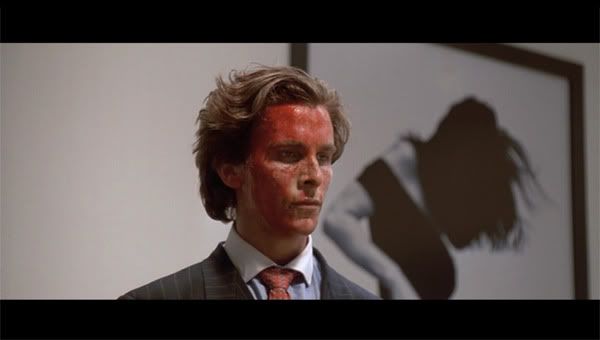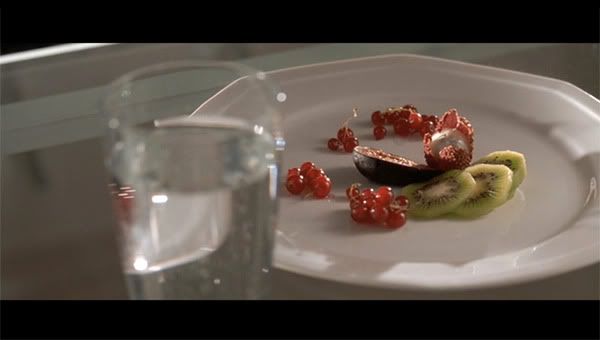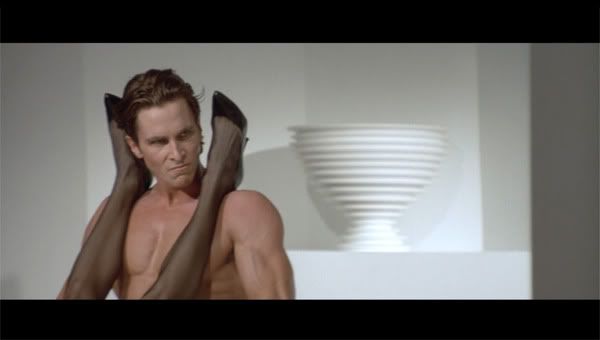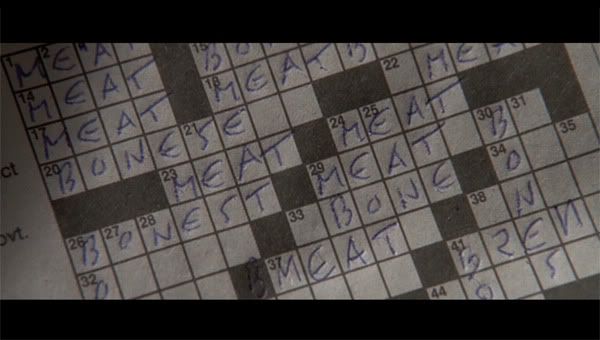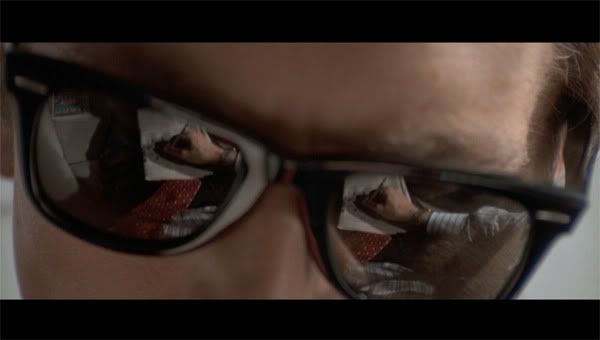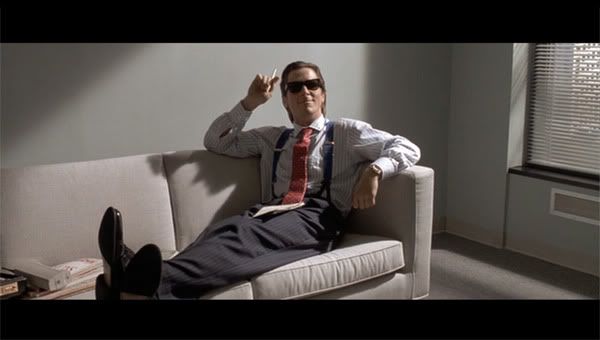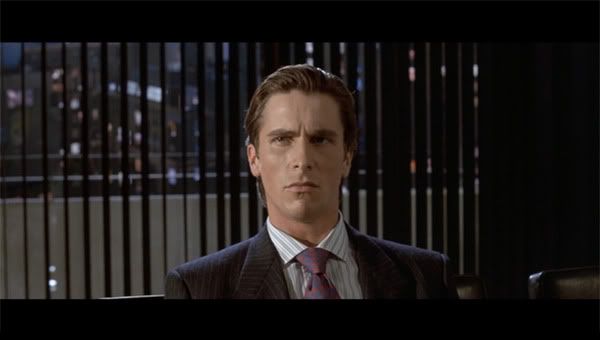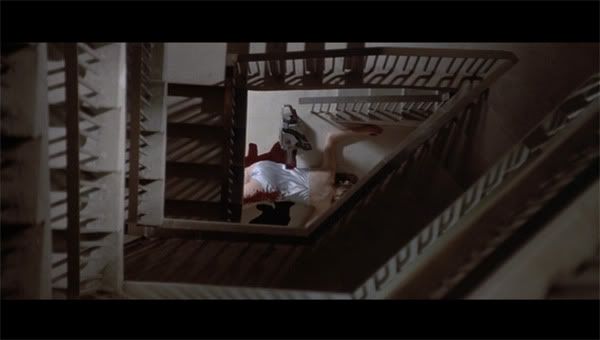 "Do you like Huey Lewis and The News? Their early work was a little too new wave for my tastes, but when Sports came out in '83, I think they really came into their own, commercially and artistically. The whole album has a clear, crisp sound, and a new sheen of consummate professionalism that really gives the songs a big boost. He's been compared to Elvis Costello, but I think Huey has a far much more bitter, cynical sense of humor. In '87, Huey released Fore, their most accomplished album. I think their undisputed masterpiece is Hip to be Square, a song so catchy, most people probably don't listen to the lyrics. But they should, because it's not just about the pleasures of conformity, and the importance of trends, it's also a personal statement about the band itself." - Patrick Bateman in American Psycho