Let's celebrate the Hallmark holiday of love with a few of my favorite onscreen couples.
Mickey and Mallory Knox in Natural Born Killers (1994)
Why I love them: I don't condone violence but I love watching it in film. Juliette Lewis and Woody Harrelson have so much chemistry here, with Mickey being the perfect andectdote to all of Mallory's daddy issues. Too bad this manifests itself in a murder spree. "You make everyday feel like kindergarten" is one of my favorite lines. We didn't rape and kill people when I was in kindergarten but you know, the school system is pretty flawed.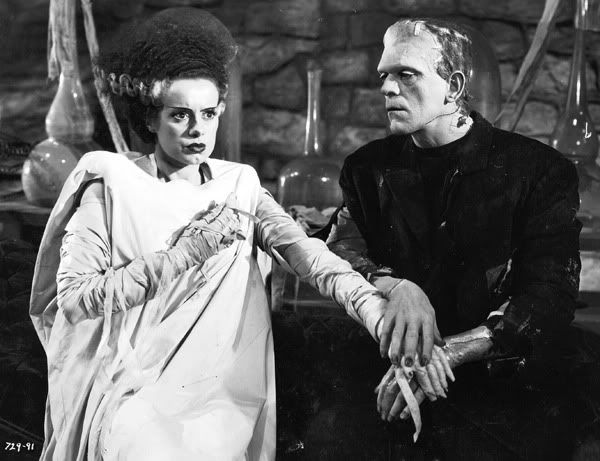 The Monster and his bride in Bride of Frankenstein (1935)
Why I love them: Matchmaker, matchmaker, make me a match! The scientist had all the right ideas when making a mate for his monster. Too bad she wasn't feeling Frankie when she finally came alive. Call it the worst first date ever but I still think they make a glorious couple.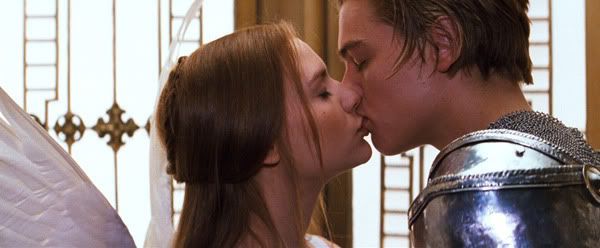 Romeo Montague and Juliet Capulet in Romeo + Juliet (1996)
Why I love them: When I first saw this movie I wanted to crawl inside the screen and live there. Claire Danes and Leonardo DiCaprio in their prime as teenage dreamboats! The sets! The costumes! The music! Paul Rudd! It was and still is one of the coolest film's I've ever seen and this story really never gets old. The idea of killing yourself if you can't be with the one you love is just soooo dramatic, and kinda romantic? Ok. probably just dramatic.

Angela and Alfred in Une femme est une femme (1961)
Why I love them: Jean Paul Belmondo and Anna Karina are all time favorites of mine. If I could have a time machine threesome they would be at the top of that list. #justsayin. I also love them in Pierrot Le Fou.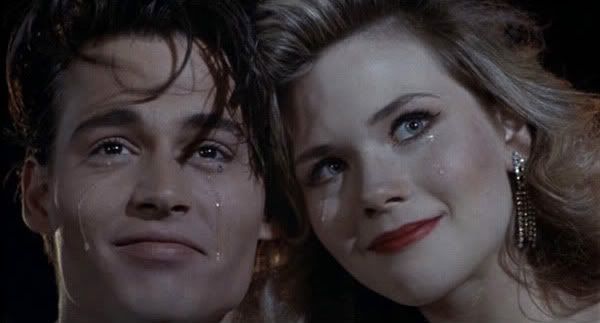 Cry-Baby and Allison Vernon-Williams in Cry-Baby (1990)
Why I love them: John Waters' Baltimore bred Romeo and Juliet remake with a union of teary eyed trailer trash and blonde blue blooded royalty. I love the Grease style makeover that takes over Allison. And Johnny Depp… don't even get me started.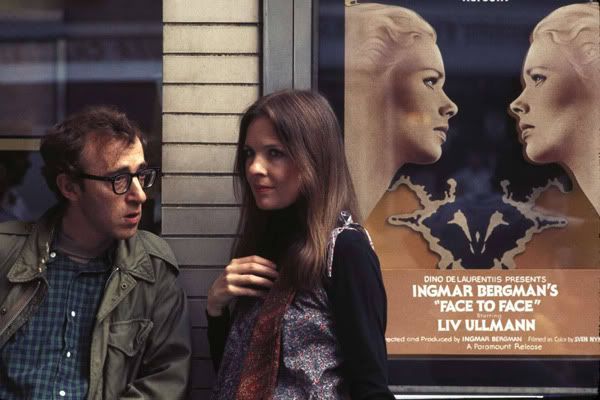 Alvy Singer and Annie Hall in Annie Hall (1977)
Why I love them: I'm convinced that Judd Apatow studied Allen's movies religiously. The nebbish guy who gets the brainy babe in every movie! Sometimes more than one beautiful woman in one movie! C'mon. For all the women pitted against Allen's wit and neurosis, Diane Keaton seems apt for the challenge and how she makes a baggy pantsuit, fedora, and oversized glasses look so damn cool is one of cinema's great mysteries.
Layla and Billy Brown in Buffalo '66 (1998)
Why I love them: Vincent Gallo's major attitude can't hide the fact that this dude has been burned and I love that Layla breaks through his shell to get to the soft doughy bear claw center. The fact that she survived that insane visit with his parents has got to count for something. And the final moments of them cuddling on the bed are just so lovely.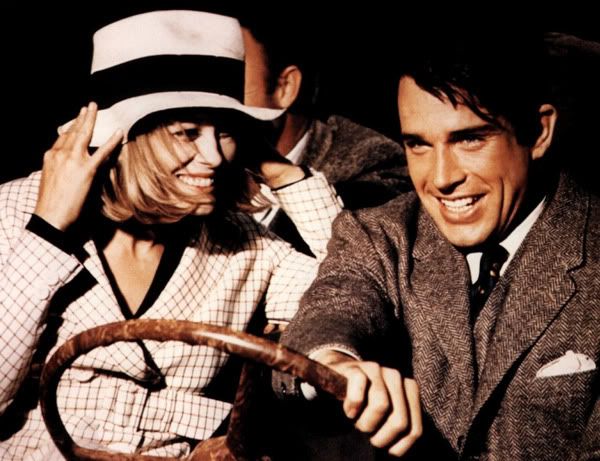 Bonnie Parker and Clyde Barrow in Bonnie and Clyde (1967)
Why I love them: If you are an attractive couple that is robbing banks and on the lam than I basically wanna be you. And if one half of that couple is Warren Beatty then where do I sign up? These two are also the subject of an amazing jam by Serge Gainsbourg.
Michel Poiccard an Patricia Franchini in Breathless (1960)
Why I love them: You know how I feel about Belmondo and here with Jean Seberg they make the perfect pair. This is what a romantic film looks like to me. Well, minus the ending.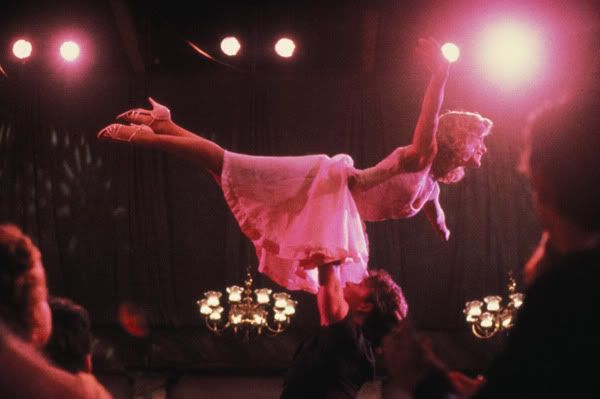 Johnny Castle and Frances "Baby" Houseman in Dirty Dancing (1987)

Why I love them: A lot of my revenge plot daydreams involve dance. "Oh that jerk that was rude to me at CVS… wait till he sees me dance!" "That's it! I'll have a dance off with my ex-boyfriend at Happy Hour, that will show him!" "What do you mean I can't exchange this? I'll see you on the dance floor sucker!" These angry displays of dance never actually happen in real life, Thank God. But I blame Dirty Dancing and also every pop music video from 1999 to present. The idea of falling in love while training to dance and then showing everyone what's up with some crazy overhead lift is just what my dreams are made of. They rued the day they put baby in that corner. And a man that can dance is second only to a man that can cook: so sexxxy. Ladies, can I get a witness? 
Clarence and Alabama Whorley in True Romance (1993)

Why I love them: These two are just so trashy and so perfect as a '93 Bonnie and Clyde. The film's styling is so on point, especially in Alabama's character. What a babe. I have a love/hate thing for Christian Slater, here the needle tips over to love.
Jesus and Mary Magdelene in Jesus Christ Superstar (1973)

Why I love them: I mean is it just me or can you cut this sexual tension with a knife? There's a lot of heat under those robes and rags. I'm telling you guys, HEAT!