WOW. One. hundred. films. And in the words of Karen Carpenter "We've only just begun". We laughed, we cried, we got high! Good-times. Here in no particular order are my top ten favorite posts out of a hundred films. I even threw in a few extras (I couldn't help it, I was having fun!) and some new stills. So warm up a Hot Pocket®, slip into your Snuggie® and enjoy! I hope this list inspires you to add some new films to your Netflix® queue.
*Click on the titles to view more stills and the original post*
Lord of the Flies (1963) Directed By: Peter Brooks

Why it's good: Boys will be boys. Particularly when you leave them alone on an island to fend for themselves. There are no adults to tell them what to do, and two tribes quickly form led by two very different young men. I was rooting for the tribally painted bad boys of course!

Should you see it? Yes. I personally think it's better than the eighties remake.
Smooth Talk (1985) Directed By: Joyce Chopra
Why it's good: Laura Dern usually bugs me. Especially when she does this thing my friend aptly calls "The sad clown cry". In Smooth Talk though I feel for her. Being on the edge of womanhood is a scary thing! Dern does a great job of displaying the mix of emotions that most girls go through at this age (and later in life). Treat Williams is amazing as her creepy admirer who's ironically named Arnold Friend.

Should you see it? Definitely. You should also read the 1967 short story by Joyce Carol Oates on which it is based.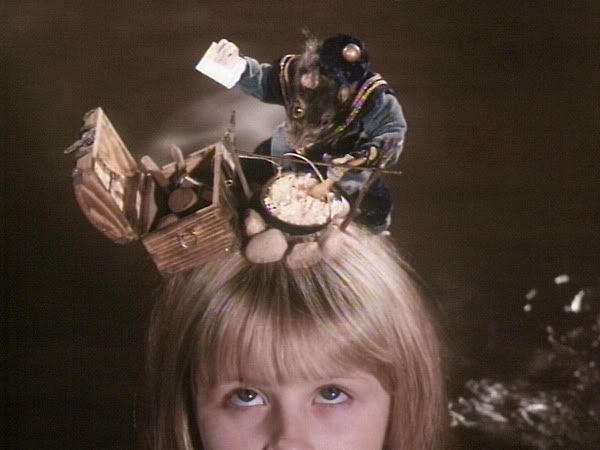 Alice (1988) Directed By: Jan Švankmajer
Why it's good: The Czechoslovakian film Alice turns a literary classic upside down. It also adds an element of creepiness through the use of stop motion puppets made of real animals. In fact the overall feeling of the film is pretty dark which I love. It will be interesting to see Tim Burton's 3-D version of this in 2010.
Should you see it? Yes. Especially if you are a fan of stop motion.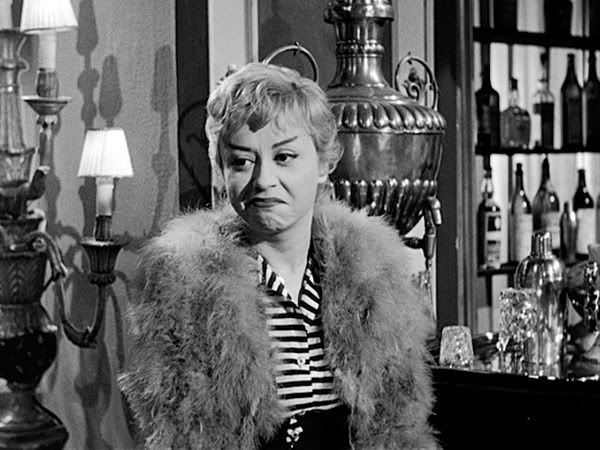 Le Notti di Cabiria (1957) Directed By: Federico Fellini

Why it's good: Casting your significant other in a film can be a fiasco (see: Gigli). It's a gamble that Fellini wins by placing his wife Guilieta Masina in the lead role of Cabiria. She's an unlucky in love working girl in Rome. She's cute in a quirky way, animated as hell, and very tough yet vulnerable (though she'll never let you see it!).
Should you see it? Yes. The scene at the night club will make you love this woman!

Phantom of the Paradise (1974) Directed By: Brian De Palma
Why it's good: This is a musical written and directed by Brian De Palma. I know, I know, that sounds like a terrible idea but it actually works. The music is written by totally underrated songwriter Paul Williams and the sets and costumes are perfectly styled. It's everything a rock opera should be with the addition of De Palma's signature style, including his ingenious use of split screen. Full disclosure: I even own the original soundtrack on vinyl.

Should you see it? Maybe. I could see this film being polarizing though…

Soylent Green (1973) Directed By: Richard Fleischer
Why it's good: Charlton Heston is in the future y'all. And it's a scary hot place where our natural resources have depleted and all that's left to eat are wafers called Soylent Green; But no one knows what they're made of! Charlton Heston will stop at nothing to find out. This film could be standard dystopian fare without the twist ending and Heston's (at times hilarious) sweatiness and over acting.

Should you see it? Yes. It's a classic and it's always fun to see what we thought the future would look like.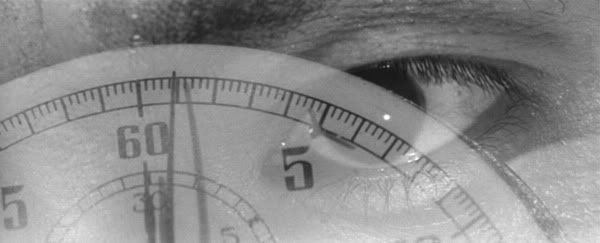 A Colt is My Passport (1967) Directed By: Takashi Nomura
Why it's good: I like films where the tough guy is the quiet unassuming one that you don't expect. He's kind of biding his time, waiting for the right moment, and then BLAMP! You're dead. I love that this film is shot in black and white and that all of the men are holding down the slim tailored suit and skinny tie look. Reminded me a little of Guy Ritchie's film.

Should you see it? Maybe. If your looking for a bloody gangster flick this is much more subtle. See: Boyz N the Hood or King of New York instead.

Over the Edge (1979)Directed By: Jonathan Kaplan
Why it's good: Okay, I could go on and on about this one so I'll make it quick! Three reasons: 1.) It's one of the greatest movies about teenage rebellion ever. 2.) Matt Dillon wears more than one half top and a sweet Acapulco gold belt buckle (see above) 3.) The sing-along inducing soundtrack featuring Cheap Trick, the Cars, Van Halen, and the Ramones.

Should you see it? YES! Just don't get too carried away and burn down your local rec center.
The 5,000 Fingers of Dr.T (1953) Directed By: Roy Rowland
Why it's good: In a time before CGI and 3-D took over children's cinema there were sets. Monstrous ones. Were they perfect? No; But they are still awe inspiring. I can't think of a better person to create an environment with eccentric characters than Dr. Seuss. Though the songs are not great, But overall the film is pretty charming. Seuss himself considered this film a failure but I think it's pretty amazing.

Should you see it? Yes; But I warn you that the elevator conductor's song (and outfit) may be stuck in your head for a few days…
Buffalo '66 (1998) Directed By: Vincent Gallo

Why it's good: Wether youlove or loathe Vincent Gallo, his directorial debut really is a gem of nineties cinema. It's funny, at times cringe worthy and somehow, even with a kidnapping, it's strangely romantic. The films overall vintage feeling color palette is beautiful especially during the infamous strip club scene.

Should you see it? Yes. I own it if you want to borrow it! Don't miss Angelica Houston's amazing performance as his mother.

Honorable Mentions:
Pandora's Box (1928): A beautiful silent film starring stunner Louise Brooks. If you're into twenties fashion this will blow you away and possibly have you contemplating a new hair cut.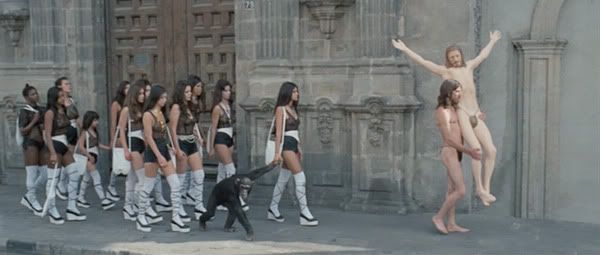 The Holy Mountain (1973): One of the strangest film I've ever seen; But Jodorowsky gets points for arresting visuals that stay in your mind forever (For better or for worst).
Days of Heaven (1978): Before Richard Gere was a sexy gigolo he was a sexy field worker! Kidding. But seriously, Terrance Malik's gorgeous cinematography adds so much dimension to this simple period piece. Each frame could be a photograph.
The Warriors (1979): Classic gang movie full of campy dialogue and scenes of New York in a darker more graffiti filled time. I love the costumes of each gang and that it has some of the best one liners of all time. Of all time.
What's your favorite film so far?