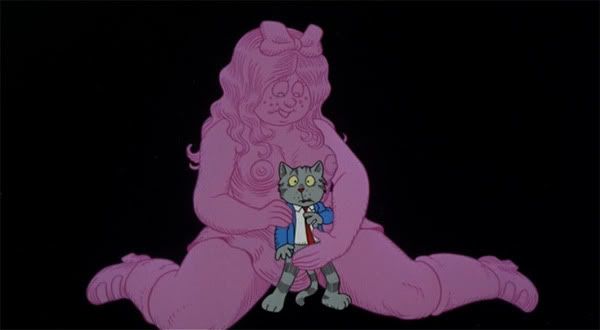 Do you remember this film? I remember seeing it when I was really young on one of many nights when I wasn't supposed to be watching cable. Ah, Skinemax, molding young minds one steamy night at a time.
Fritz stays in your mind because when you're accustomed to light Disney fare it's a bit jarring to see a cartoon cat with a hard on or a poodle engaged in a colorful drug filled orgy. Fritz began as a satirical comic strip from the twisted mind of illustrator Robert Crumb, and went on to become the first animated film to be rated X.
The film follows Fritz, a charming cat with a dirty mind through his adventures in higher learning, racial politics and free love in swingin' New York City. In Fritz's world cops are blundering pigs, Jews are lions, and African Americans are depicted as crows, a nod to the jive talking racist crows from the Disney classic Dumbo. Of course he gets into all sorts of trouble along the way but, like any cat he always manages to land on his feet or on top of a giddy naked female. This film opened the doors for numerous adult animated films and even beloved shows like The Simpsons, South Park and Family Guy.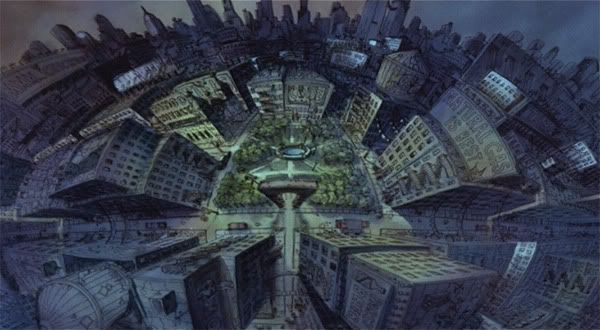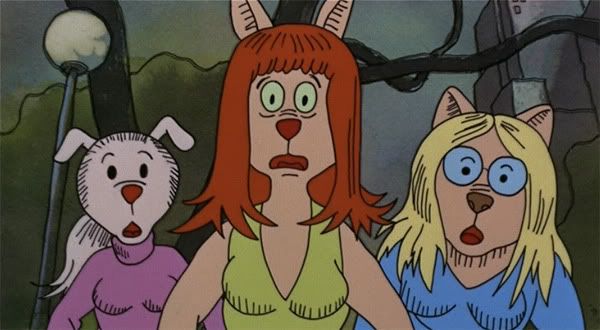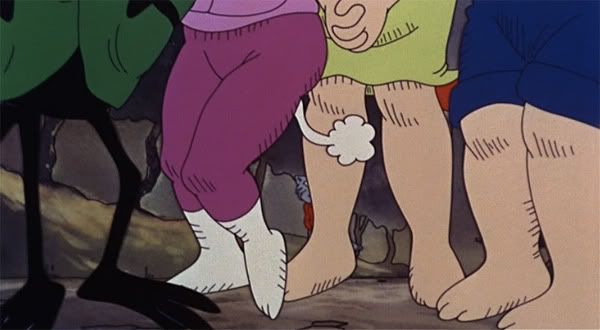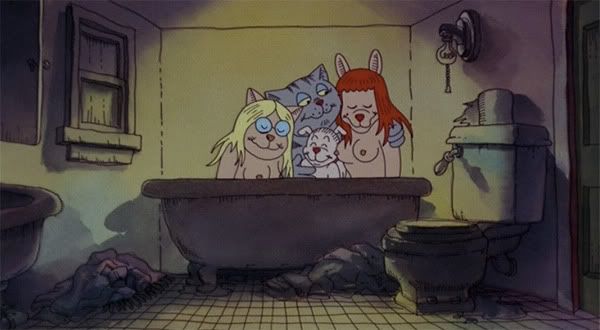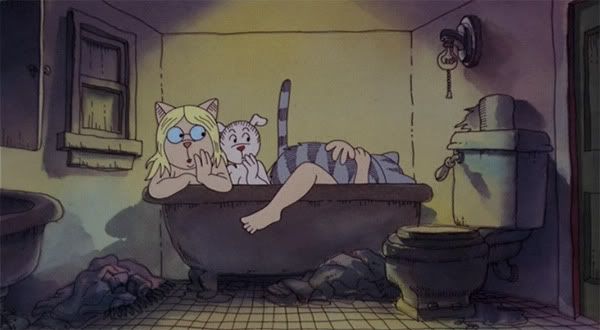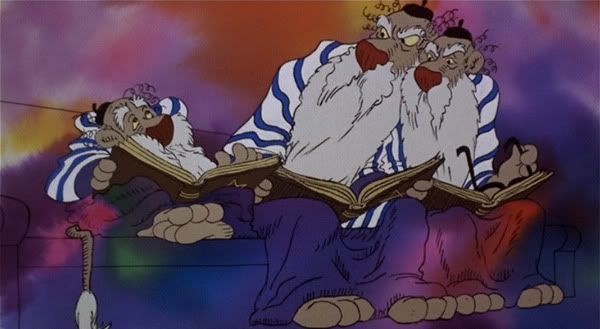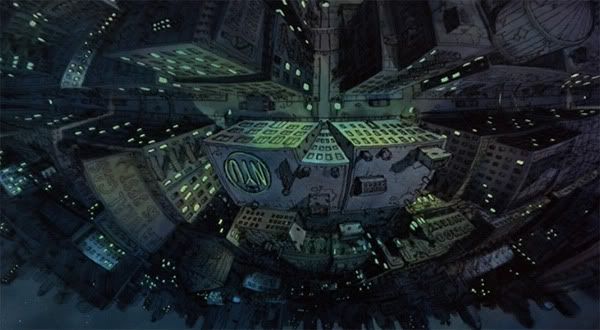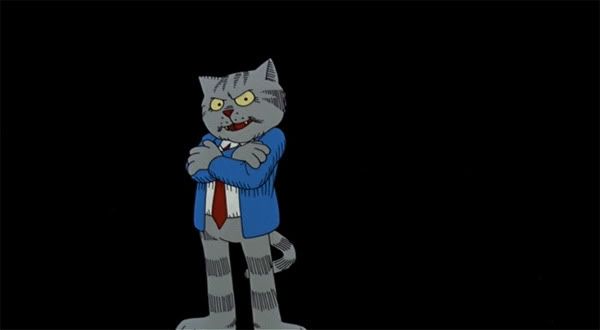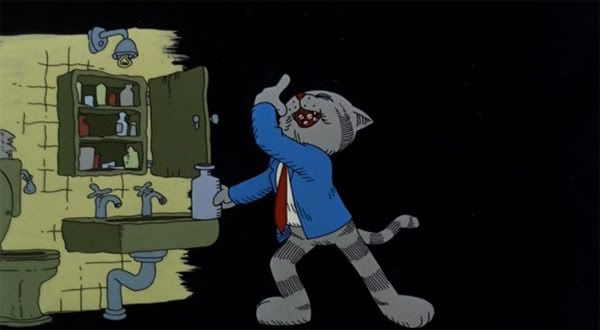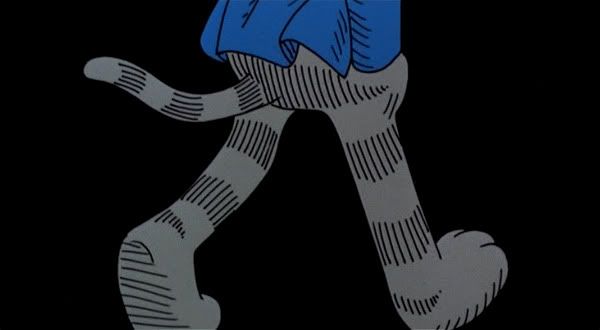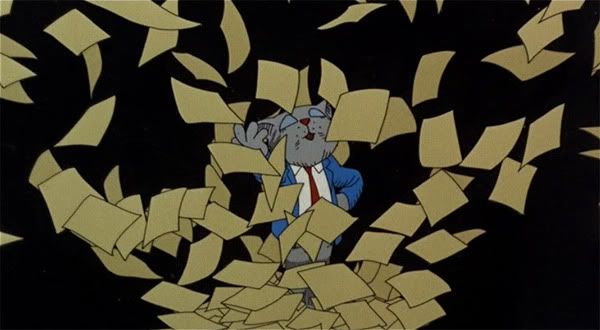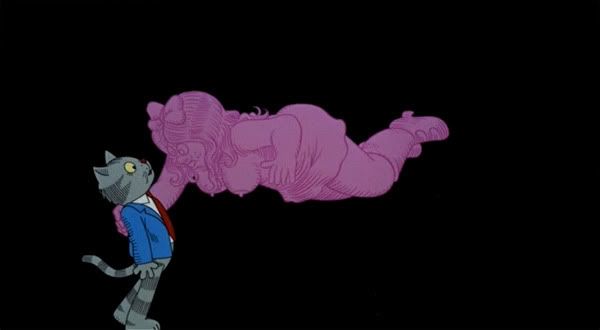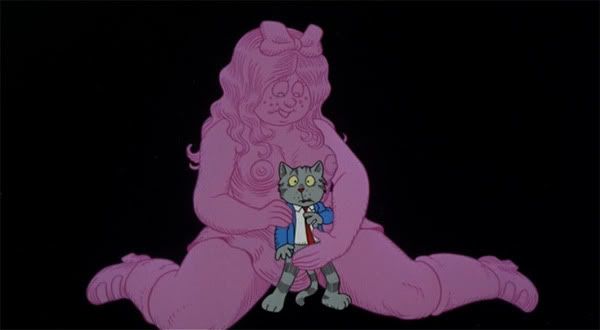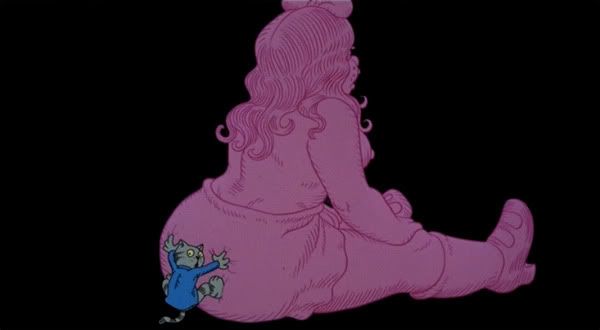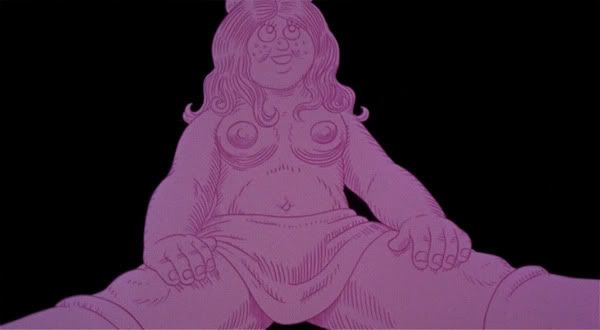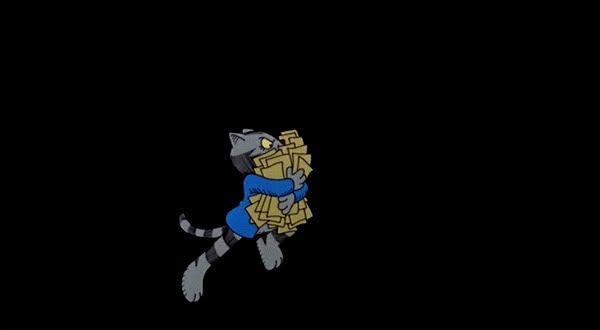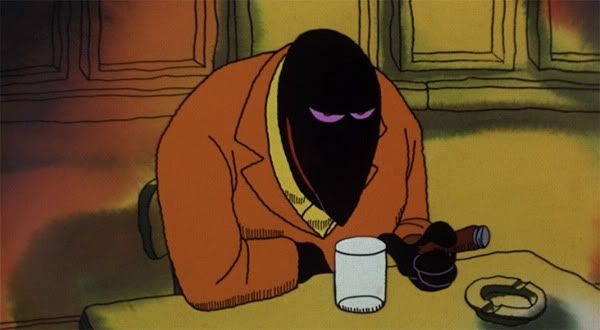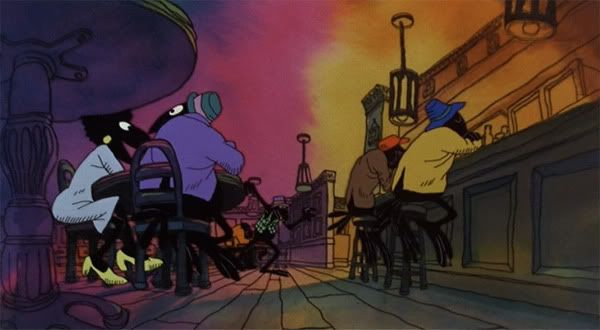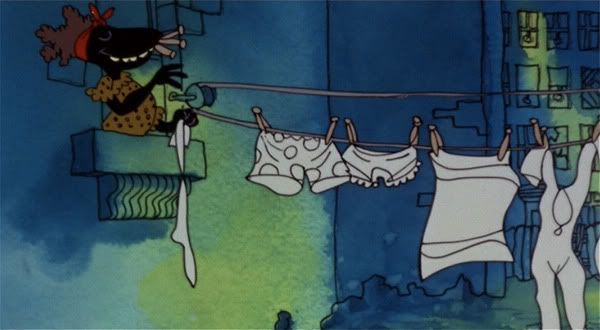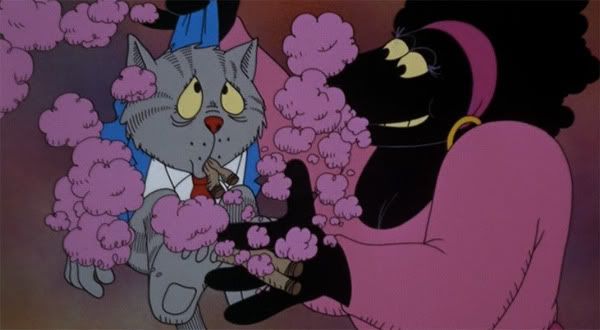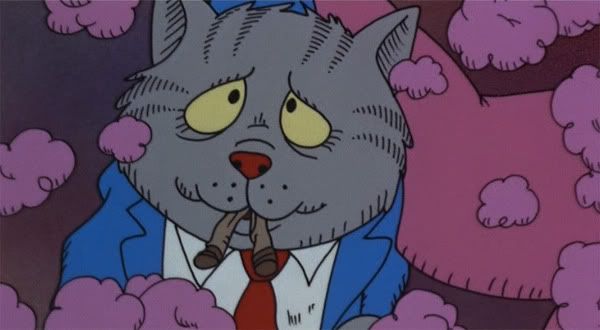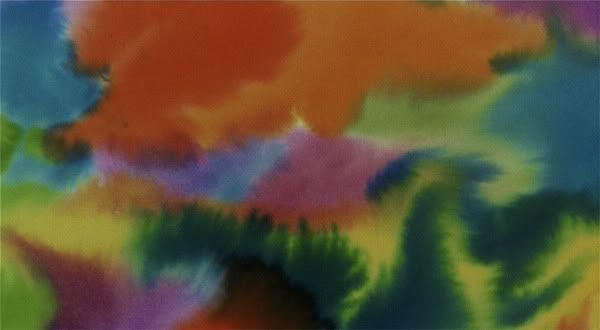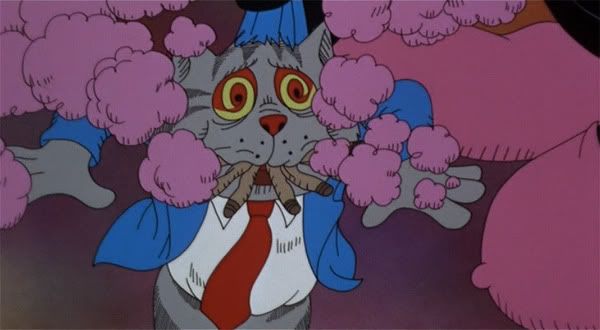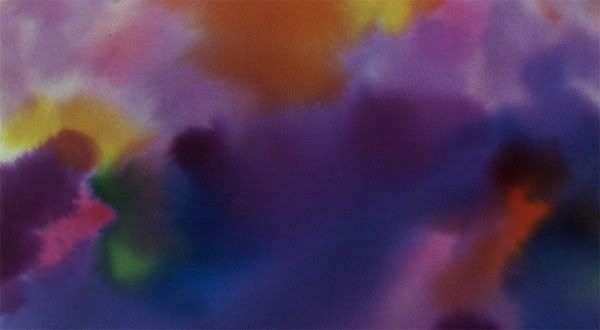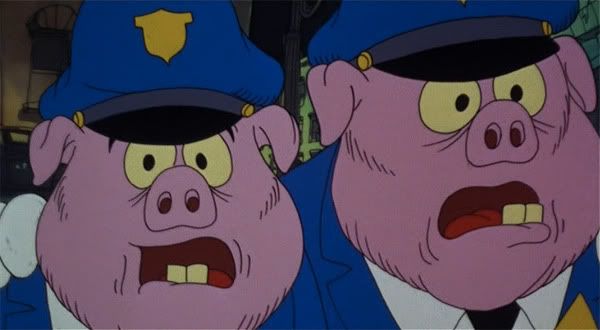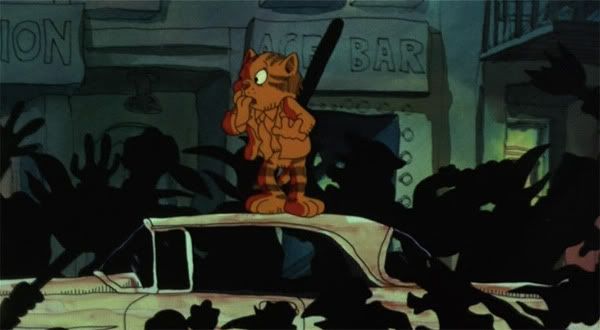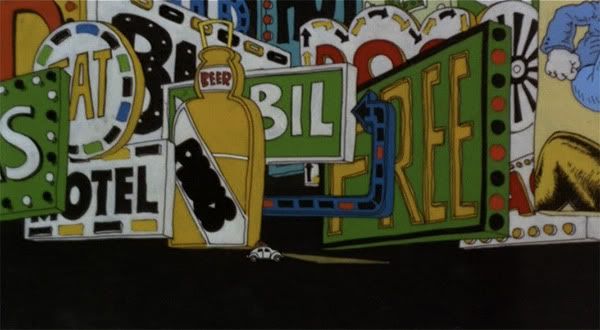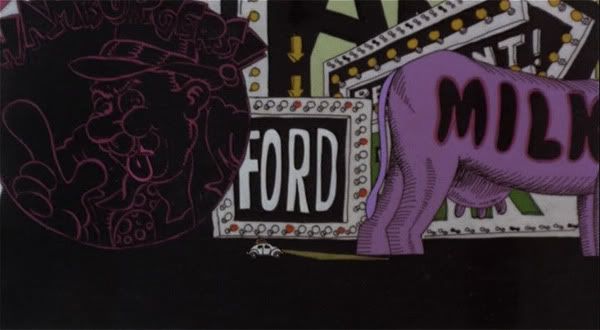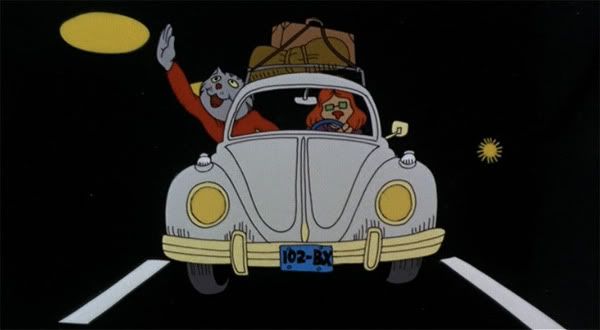 bluepissing reblogged this from ilovehotdogs