Ladies and gentlemen, the fabulous stains is in a word….. AWESOME. Diane Lane is smokin as Corrine Burns, a Pennsylvania teen who happens to catch a punk band touring her small town. She instantly decides that whatever those boys* can do she (along with her sister and cousin) can do better! Overnight she transforms into Corrine "Third Degree" Burns: skunking her hair, getting rid of her bra and donning a stage outfit that would surely make Dov Charney proud.
At first they're not very good, but they magically get better. I found myself waiting for a "practicing our instruments and trying on crazy clothing and accessories" montage that sadly never came. Dreams do come true and the Stains soon gather a huge all girl following. In the end after a few hiccups, deaths, and heartbreaks the girls eventually make it all the way to MTV. Remember when MTV played music videos? Yeah, it was a long long time ago. Their music video turns out to be pretty epic and I promise you the song "Join the Professionals" will be stuck in your head for days and days.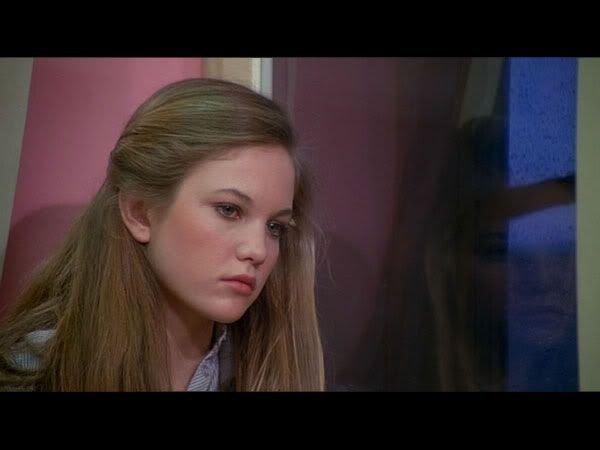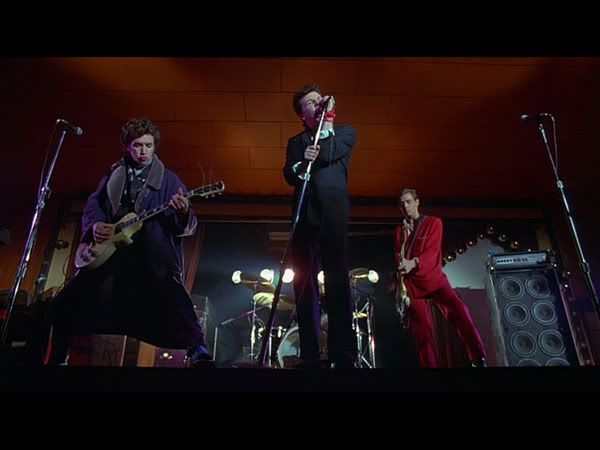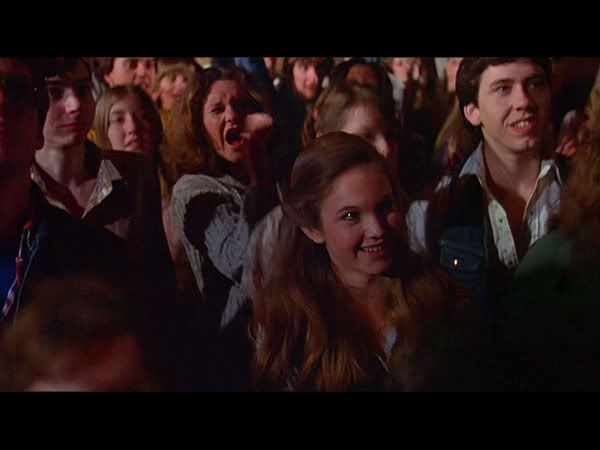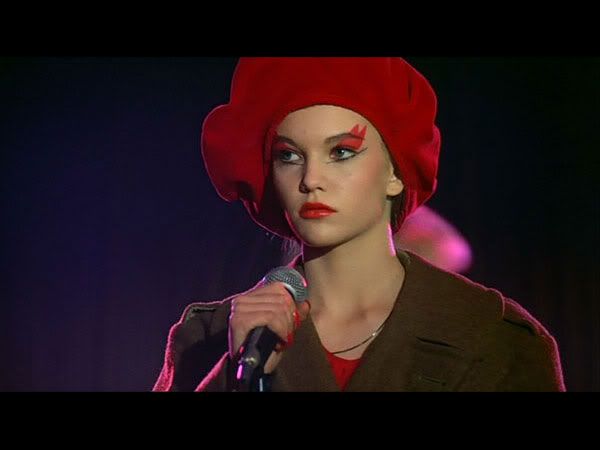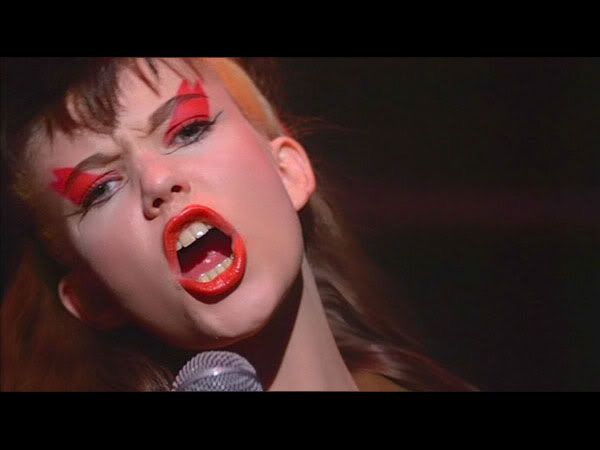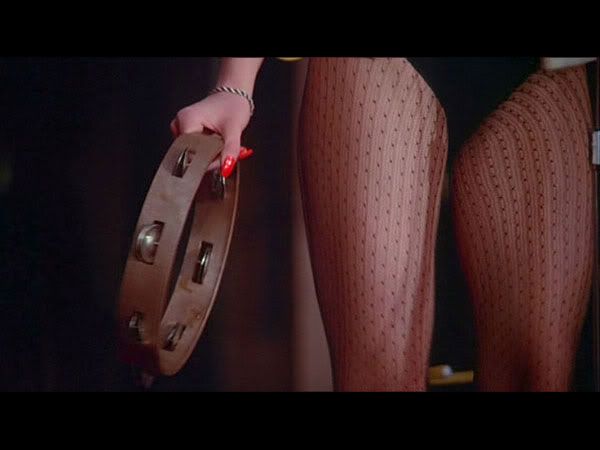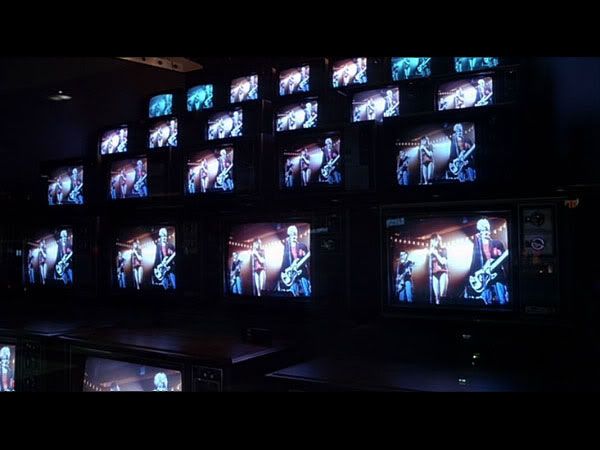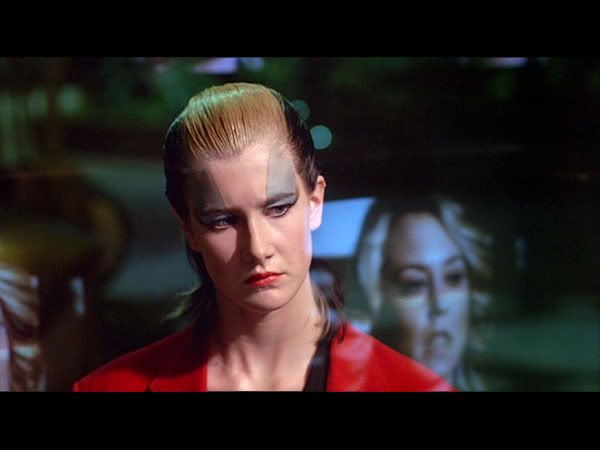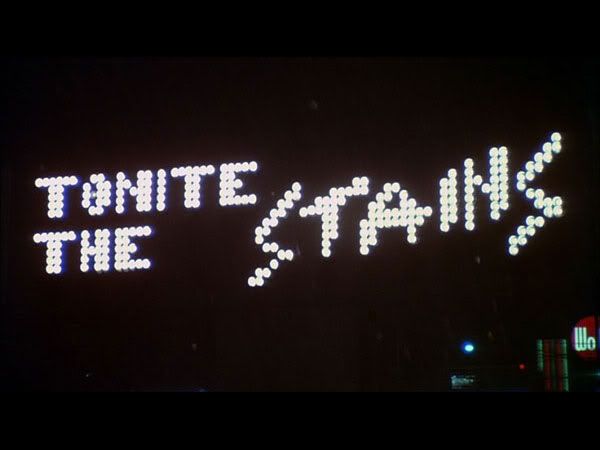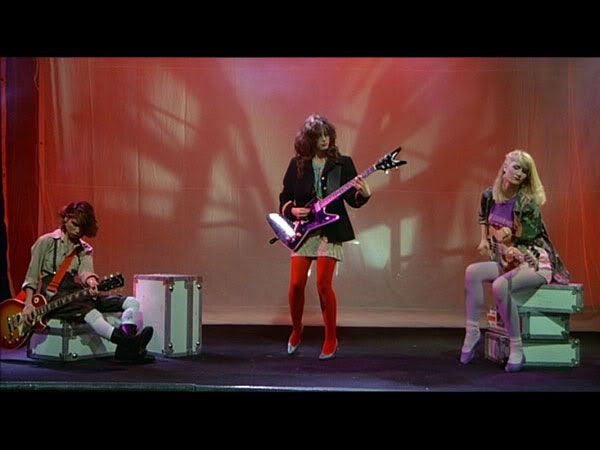 * some of the boys in the band are played by Ex Sex Pistols and members of the Clash!