What Dorothy Is Wearing This Fall
I cannot stress enough how much I LOVE this Fall Fashion portfolio in this week's issue of NYMag. I lurve it! I loave it! I luff it! It's magical! Photographer Bobby Doherty and The Cut's Rebecca Ramsay took stills from iconic films, and gave them a sartorial update featuring key pieces from the Fall '14 runways. The transitions are seamless and the pairings are perfect. Here are my favorite images from the spread.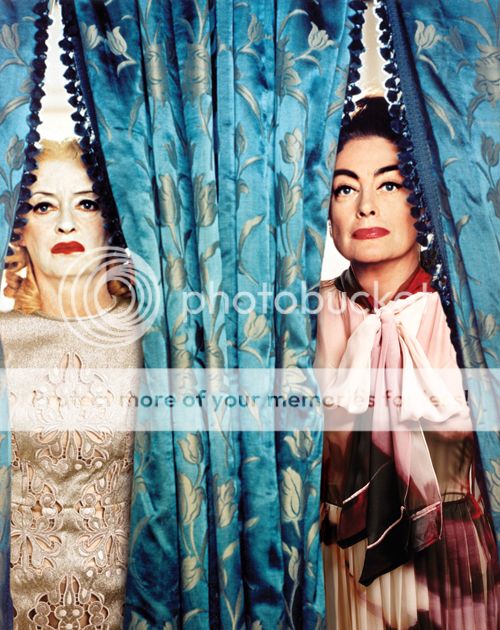 What Ever Happened to Baby Jane?, 1962

Rosemary's Baby, 1968

Cleopatra, 1963

Gentlemen Prefer Blondes, 1953

Belle De Jour, 1967

Kramer Vs. Kramer, 1979

Barbarella, 1968

Contempt, 1963

The Birds, 1963

Dr. No, 1962

Charade, 1963

Marie Antoinette, 2006

Cabaret, 1972

American Hustle, 2013

Annie Hall, 1977

Mahogany, 1975

Bonnie and Clyde, 1967

Goldfinger, 1964

The Graduate, 1967

Bye Bye Birdie, 1963

The Royal Tenenbaums, 2001

Rear Window, 1954
See the full spread and a key to all of the gorgeous clothes here.